Our nationally recognized faculty is composed of award-winning authors, producers, playwrights and screenwriters.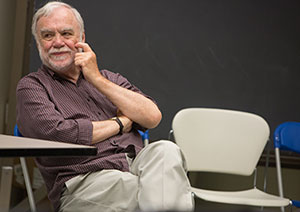 They will mentor you one-on-one, guiding you through the process of creating a full-length creative piece, whether it's a novel, memoir, chapbook, screenplay or play. They will also advise you on the process of pitching and selling your work.
At each residency, Wilkes faculty members read from work in development. Watch our faculty readings.
Wilkes has partnered with key industry organizations to serve as additional resources to our writing community. These organizations lend their expertise to the program and often provide hands-on internship opportunities to Wilkes students.