Discover and experience all Wilkes has to offer.
Join us for one of our many admissions events to explore science, education, nursing, pharmacy, business, arts, humanities and social sciences, transfer and more!
---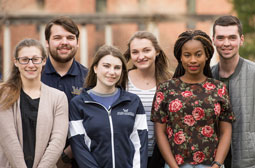 Personalized Visit
Life as a student is busy. If your calendar is booked and you can't make our admissions events, contact us to schedule a personalized visit at your convenience.
---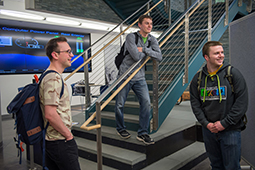 Transfer Events
If you're thinking of transferring to Wilkes University, register for one of our Transfer Days. Each includes presentations about admissions, financial aid and advising, and you'll learn more about Wilkes from our on-campus transfer experts.
---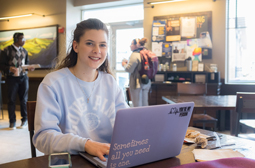 Upcoming Campus Events
We offer plenty of opportunities for you to get a closer look at campus, so you can pick one (or more) that works best for you.
Winter Open House - Saturday, January 25
Scholars Day - Monday, Feb 17
Accepted Students Day - Saturday, April 4
Junior Open House - Saturday, April 25
Patrons requesting accommodations or services at Wilkes University or Wilkes University-sponsored events in accordance with The Americans with Disabilities Act (ADA) Title III: Public Accommodations are asked to contact the University at 1-800-Wilkes-U to request such services/accommodations. It is recommended that requests be made at least 48 hours prior to any event.