Discover and experience all Wilkes has to offer.
Join us for one of our many admissions events to explore science, education, nursing, pharmacy, business, arts, humanities and social sciences, transfer and more!
---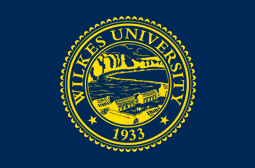 Winter Open House
Now that you've had a chance to digest the mountains of material you've received from other schools and cruised around our website, it's time to look a little deeper. Open the closets. Look under the rugs. Check out things for yourself at our next open house!
Registration is closed. Walk-ins are welcome
---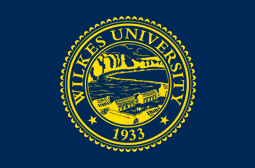 Air Force ROTC Open House
Air Force ROTC will hosting an open house for prospective students and their families from 4 to 6 p.m. Thursday, March 26. High school junior and seniors interested in learning about AFROTC are encouraged to attend.
The event will include:
presentations from Lt. Col. Hartmann, detachment commander, and cadre members;
Q&A and informal discussion with cadets;
leadership activities with cadets.
For more information, contact Paula Andrews at paula.andrews@wilkes.com.
---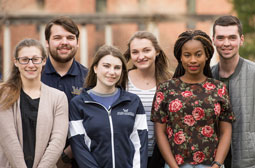 Personalized Visit
Life as a student is busy. If your calendar is booked and you can't make our admissions events, contact us to schedule a personalized visit at your convenience.
---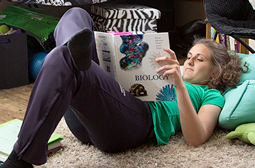 Colonel Overnight
If you've been dreaming about Wilkes, we invite you to immerse yourself in college life at a Colonel Overnight exclusively for accepted students. Go to classes, eat in the dining hall, get to know other future Colonels, and spend the night in a residence hall with a student host.
Wednesday, Jan. 22, to Thursday, Jan. 23 - Registration is full.
Friday, April 3, to Saturday, April 4 (Accepted Students Day)
Registration Open for Feb. 11 to Feb. 12
Registration Open for March 12 to March 13
---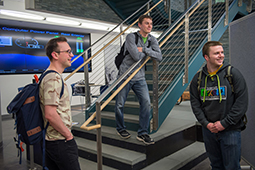 Shadow Day
Want to see what it's like to be a student at Wilkes? Join us for a shadow day. Please provide two weeks' notice prior to your visit so we can build your personalized schedule.
---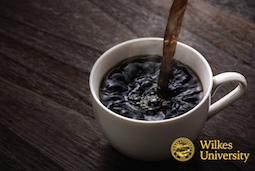 Have a Coffee on Us!
We're coming to your neighborhood! Admissions counselors Cierra and Liz invite you and a parent or guardian to enjoy a cup of coffee and explore how Wilkes University combines big opportunities and personal attention to help you achieve your goals.
---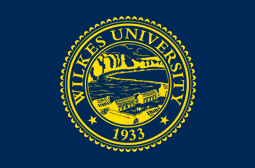 Accepted Students Regional Receptions
We will have alumni, admissions staff, and current students at this event. There will be a brief presentation and the opportunity for students and their parents to talk to one-on-one and get their questions answered by Wilkes representatives.
March 3, 2020 7-9pm
Olde Mill Inn & Grain House Restaurant
225 Route 202 Basking Ridge, NJ 07920
March 5, 2020 7-9pm
Historic Hotel Bethlehem
437 Main Street | Bethlehem, PA 18018
---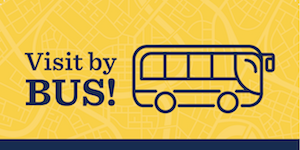 Philadelphia Bus Trip to Wilkes
Learn about the admission process, financial aid, student activities and residence life. Tour our
beautiful campus, attend a class and connect with students. Plus, enjoy a buffet-style lunch in
our cafeteria.
President's Day, Monday, Feb. 17
You will be charged a $30 fee at the time of registration. Event attendees will receive a full refund. No-shows will not receive a refund.
Only high school seniors may attend. Register soon, as seats are limited!
---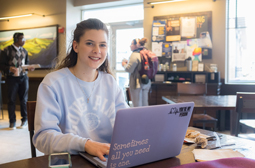 Upcoming Campus Events
We offer plenty of opportunities for you to get a closer look at campus, so you can pick one (or more) that works best for you.
Scholars Day - Monday, Feb 17
Accepted Students Day - Saturday, April 4
Junior Open House - Saturday, April 25
Patrons requesting accommodations or services at Wilkes University or Wilkes University-sponsored events in accordance with The Americans with Disabilities Act (ADA) Title III: Public Accommodations are asked to contact the University at 1-800-Wilkes-U to request such services/accommodations. It is recommended that requests be made at least 48 hours prior to any event.