Wilkes University's Theatre Arts program combines rigorous conservatory training with a broad and empowering academic curriculum in performance, design, production and the liberal arts.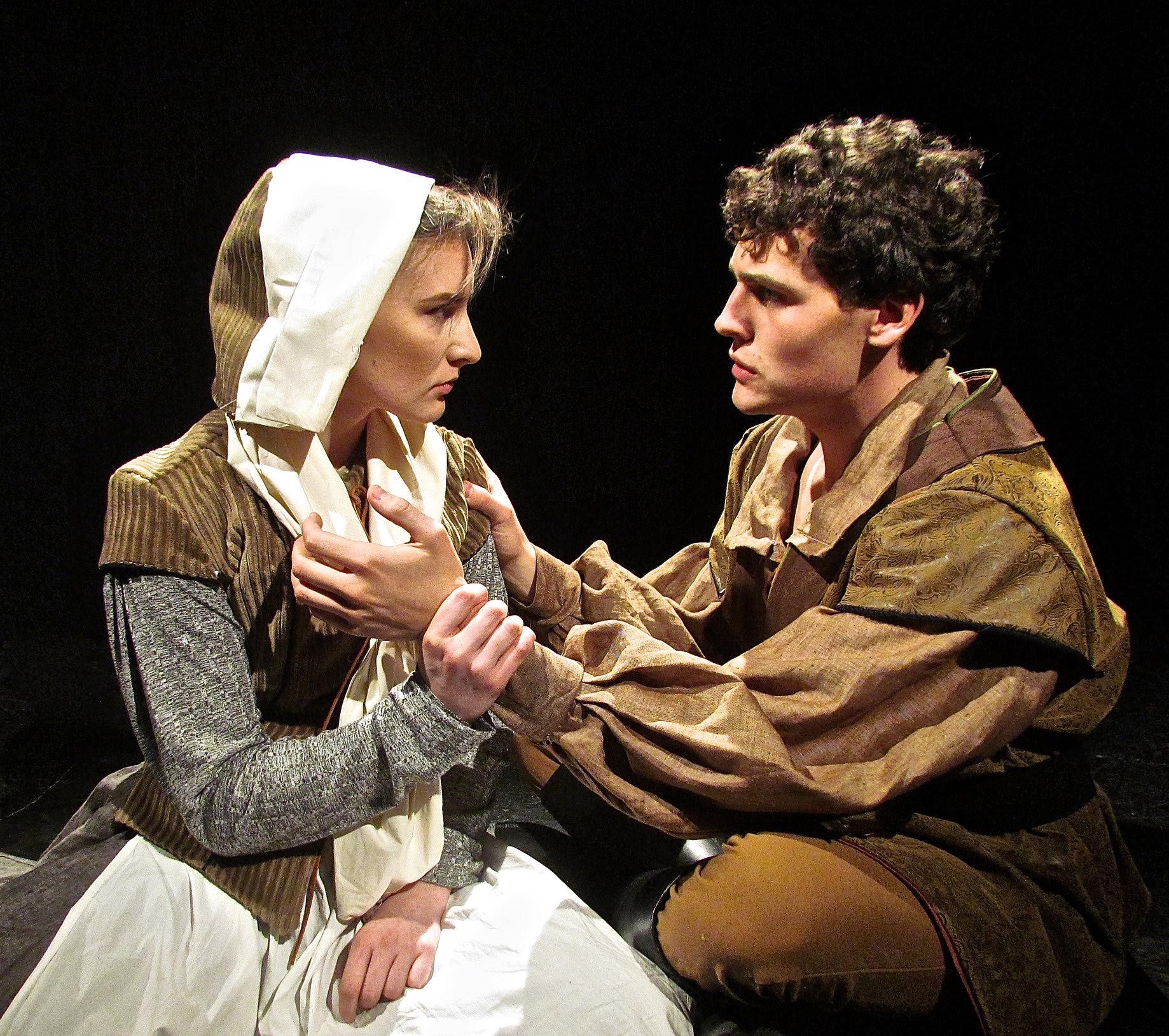 Our program exposes students to different approaches to acting, musical theatre, production, design, theatrical management, and directing. By exploring various theatrical skills and disciplines, instead of a more prescribed, regimented program, you will develop an individual way of working in theatre that suits you best. Our intimate class sizes encourage authentic collaboration, the opportunity to develop personal skills and techniques, and allows for the building of life-long friendships in a caring theatrical atmosphere. The faculty, staff and students of Wilkes University Theatre are dedicated to bringing the highest quality production values to our audiences.
WUT's reputation of fine work includes classic plays such as Arthur Miller's "The Crucible" and Shakespeare's "Julius Caesar" to recent works such as David Lindsay-Abaire's "Good People" and "Bruce Norris' Clybourne Park" as well as cutting‐edge musicals like "Adding Machine" and "Dogfight." Each year WUT presents a varied and full season of dramas and musicals on the main stage including a season of student-produced black box productions.
Meet our future professionals and find out why Wilkes University Theatre is the place for you.
Areas of Study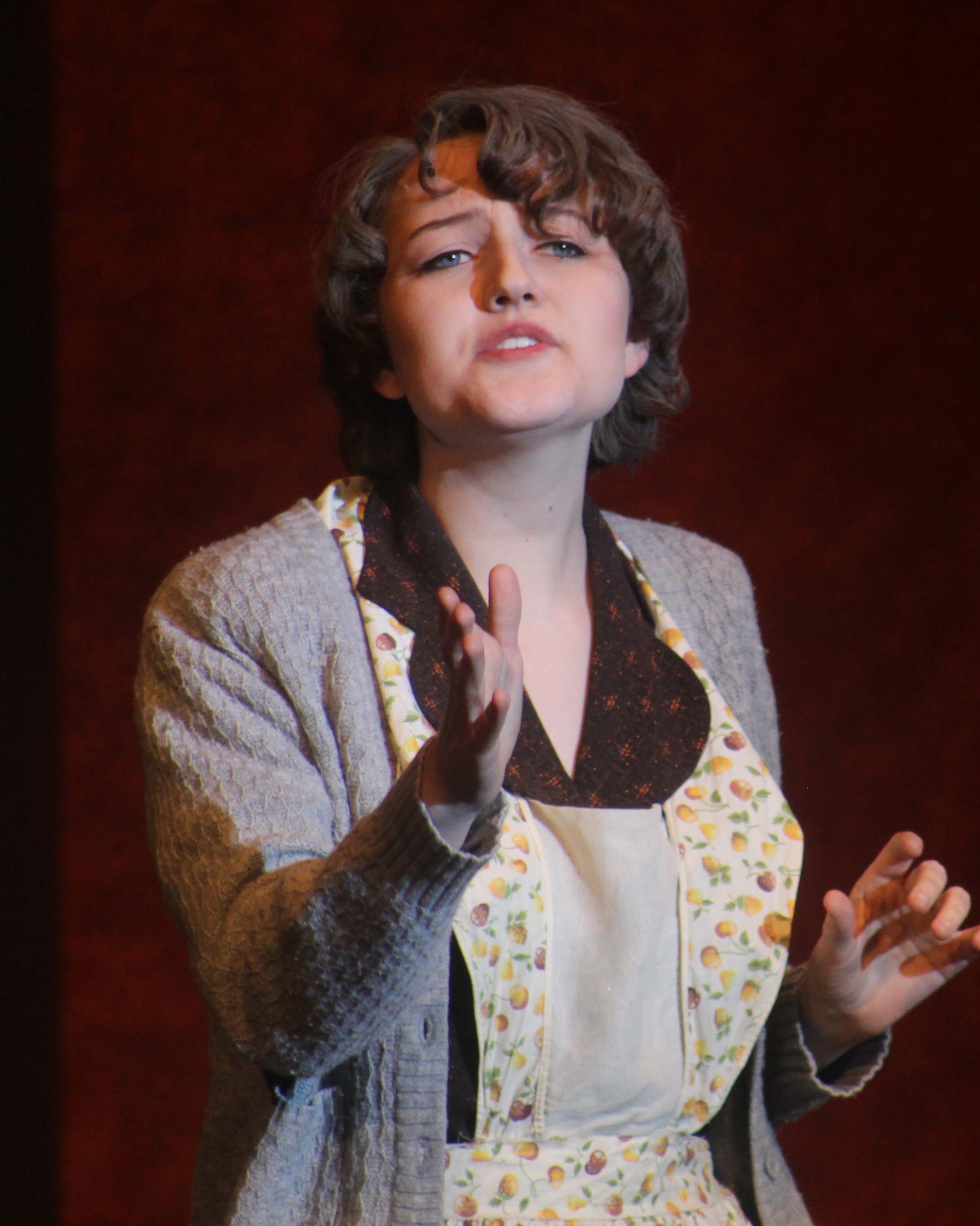 Acting and directing training at Wilkes explores a wide range of techniques and builds skills which include improvisation, auditioning, diction and dialect, movement for the stage, acting for the camera, commercial voice-over, stage combat and mask performance. While we investigate both new and classical approaches to acting, we are dedicated to providing a solid foundation of training focused on the development of the actor's physical instrument, vocal flexibility, a vital theatrical imagination, and certainly, the energized and creative theatre artist.
In acting classes, hands-on work is emphasized in all four levels of acting classes. In addition to intellectual analysis and physical exploration of the text, at times solo and other times in collaboration with others, technique is learned, then solidified. The goal of all our classes is your ultimate success as a theatre professional.
The main stage productions are fully produced and staffed with a mix of student, faculty and staff production personnel. Wilkes University Theatre produces four plays annually for the main stage season, two which are musicals.
Everyone in the program participates in some capacity on every main stage production. At the end of four years, every student will have been an important part of sixteen main stage shows.
Each semester all majors enroll in Theatre Laboratory. Students rotate from set, costume, paint, publicity, lighting, sound, stage management and box office labs. By the end of senior year, Wilkes students don't just know about theatre....they know how to CREATE theatre!
Perform at Wilkes and whether your interest is becoming a "triple threat" (a performer proficient in acting, singing and dance) or focusing your talent on dancing for musical theatre, Wilkes offers classes that will meet your educational needs. The Musical Theatre program at Wilkes begins with a strong foundation in Classical Ballet and continues with Modern, Jazz and Tap. All levels of dance in every area are offered every semester so you can stay in shape, keep improving and learn, learn, learn!
Dance Classes
Dance classes at Wilkes are fun, fast-paced and rigorous with opportunities for both the experienced dancer and the novice. As an ever more important storytelling aspect of theatre, dance helps prepare the student for the current challenges in musical theatre performance with courses in Choreography and Dance History. The minor in Dance requires 18 credits above DAN 100. Advanced project in dance composition, under the supervision of the minor advisor, is also required.
Spring Dance Concert
Opportunities for performance in dance are plentiful. In addition to the annual Spring Dance Concert, select students have the opportunity to dance with Ballet Northeast. One thing is clear...you should be dancing!!