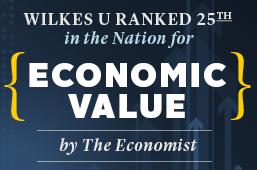 Imagine
You are here. Or you could be.
Visit campus to experience what makes Wilkes unique.
We offer plenty of opportunities for you to get a closer look at campus, so you can pick one (or more) that works best for you.
---
Patrons requesting accommodations or services at Wilkes University or Wilkes University-sponsored events in accordance with The Americans with Disabilities Act (ADA) Title III: Public Accommodations are asked to contact the University at 1-800-Wilkes-U to request such services/accommodations. It is recommended that requests be made at least 48 hours prior to any event.