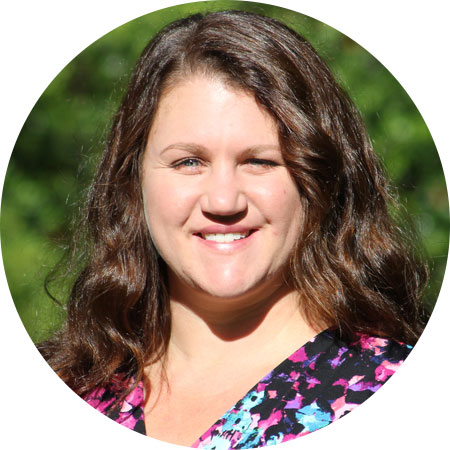 Dr. Dana H. Manning
Associate Professor
Pharmacy Practice
Stark Learning Center
(570) 408-4297
Dana Manning is an Assistant Professor of Pharmacy Practice at Wilkes University. Prior to obtaining her Pharm.D. from Wilkes, she obtained a B.S. in Nutrition from Cornell University and completed her Dietetics Internship at Geisinger Medical Center in Danville, Pennsylvania. Dr. Manning has practiced as a clinical dietitian in a variety of settings, including acute care, long-term care, outpatient counseling, and indigent health clinics. She also practices as clinical pharmacist in acute care as part of the Commonwealth Health Network in northeastern Pennsylvania.
Dr. Manning is an active member of both pharmacy and nutrition professional organizations, and has completed numerous publications and speaking engagements on clinical pharmacy and nutrition topics. She teaches courses related to oncology, alternative medicine, and nutrition. Her interest areas include dietary supplements, evidence based medicine in pharmacy and nutrition, farming practices related to nutrition, and supportive care for cancer patients.
Education and Training
Cornell University, B.S. Nutrition, 1999
Geisinger Medical Center, Dietetic Internship, 2000
Wilkes University, Doctor of Pharmacy, 2008
Certificates and Certifications
Registered Pharmacist, PA
Registered Dietitian
Licensed Dietitian/Nutritionist, PA
Selected Teaching
Alternative Medicine and Nutrition
Oncology Pharmacotherapeutics and Supportive Care
Care Lab: Acute Care Module
Pharmacotherapeutics for Advanced Practice Nursing
Selected Scholarship
Books
Mary Anne Eaton, Janet Rouslin, and Dana H Manning
Connections :Food, Nutrition, Health, and Wellness.
Dubuque, IA: Kendall Hunt, 2015
Book Chapters
Dana H Manning Pharm.D., R.D., LDN
Lymphoma
Editor: Joanne Singleton, et.al.
Chapter In: Primary Care, Second Edition, Springer, 2014
Peer Reviewed Publications
Dana H. Manning Pharm.D., R.D., LDN, Kimberly A. Ference Pharm.D., Adam C. Welch Pharm.D., MBA, and Michelle Holt-Macey R.Ph.
Development and Implementation of Pass/Fail Grading System for Advanced Pharmacy Practice Experiences.
In process
Dana H. Manning Pharm.D., R.D., LDN , Eliza Daubert Pharm.D., and Sarah Meheady Pharm.D.
Popular dietary supplements for weight loss: an update for the Pharmacist.
In process.
Adam VanWert, Dan F. McCune, Kaitlyn M. Brown, Ajay Bommareddy, Dana H. Manning, Crystal L. Roman
Sodium Oxybate for Narcolepsy: Explaining Untoward Effects and Recommending New Approaches in Light of Prevailing Receptor Pharmacology.
Journal of Pharmacy Technology, 2014, Volume 30(6) 240-3.
Dana H Manning Pharm.D., R.D., LDN, Emily L. Debuck, Mallory A. Sinchick
A Tale of Unequal Substitution: Minocycline and Acute Autoimmune Hepatitis
Journal of Pharmacy Technology, 2014, Volume 30(2) 69-72.
Selected Service
Nutrition Consulting, Volunteers in Medicine, Wilkes Barre
Curriculum Committee
Wilkes University Faculty Development Committee
Selected Honors and Awards
Rho Chi
Teacher of the Year, P3 Class 2014-2015