Wilkes Dining strives to create a dining program that increases student satisfaction and transforms the average dining experience.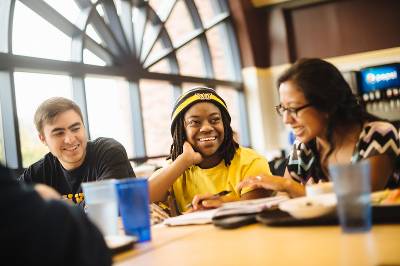 Wilkes Dining works to provide an unsurpassed experience, acting on values centered on social responsibility and service and encouraging innovation and high performance.
We strive to provide our customers with the best service, experience and most importantly, the most delicious cuisine! With a variety of campus restaurants Wilkes Dining offers everything from your morning cup of coffee, to a quick bite between classes, to a relaxing dinner with friends.
Do you have questions about dining on campus? Feel free to reach us at the contact information below. We look forward to seeing you soon!
James Watkinson, General Manager
Wilkes University Dining Services
---
Contact Information:
Students with food allergies or nutrition related medical needs.
We care about the health and well-being of our students. Should you have a food allergy or nutrition related medical need that affects your ability to eat well on campus, please contact the Dining Services General Manager, Executive Chef, or the Office of Disability Services.