Small Business Development Center
We provide no-cost, confidential business consulting, training and education supported by strategic relationships and specialized programs through a team of experienced professional consultants dedicated and motivated to strengthen, enhance, and empower the small business community.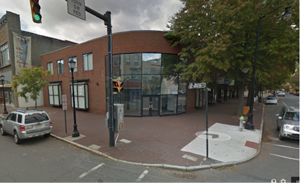 If you have a dream of starting a business, please make an appointment to meet with a consultant today or attend our First Step Seminar, held once a month on campus.
WILKES-BARRE CONNECT PITCH
Wilkes-Barre CONNECT is a formalized process to introduce entrepreneurship to a regional investor network. W/B/C Pitch hosts live pitch events on a quarterly basis at the Think Center Lecture hall. Interested parties will be vetted and then processed through a 3-month training program prior to participating in the event. Click here to submit a venture profile.
2017/2018 WBC Pitch Calendar
Session

Application

Period Open

Application

Period Closed

Pitch Committee

Meeting

WB Connect

Pitch Event

WBC Pitch 2018-04
Sept 4, 2018
Sept 28, 2018
Oct 10, 2018
Nov 7, 2018
Seeking graduate assistants!
The Wilkes University Small Business Development Center seeks applicants for graduate assistant positions on a regular basis. SBDC graduate assistants work with individuals who are seeking assistance in starting a small business and small business owners who are in need of assistance. Strong research and writing skills required.
Please contact Dorothy Lane, Director, Wilkes University SBDC for more information at dorothy.lane@wilkes.edu or by calling 570-408-3336.
The following is the link to the application: SBDC Graduate Assistant Application
---
---
Funding support and resources are provided by the Commonwealth of Pennsylvania through the Department of Community and Economic Development; through a cooperative agreement with the U. S. Small Business Administration, and through support from Wilkes University. All services are extended to the public on a non-discriminatory basis. Special arrangements for persons with disabilities can be made by calling 570-408-4340. All opinions, conclusions or recommendations expressed are those of the author(s) and do not necessarily reflect the views of the SBA.
SBDC services are not available to individuals or entities that have been debarred or suspended by the federal government. By agreeing to receive assistance from the SBDC you are self-certifying that you are not currently federally debarred or suspended and also agree to cease using SBDC services if your become federally debarred or suspended in the future.