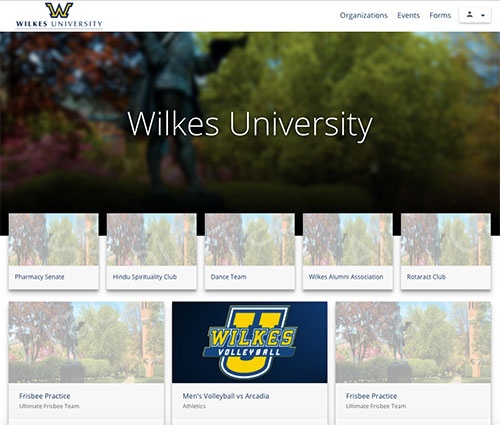 And you thought your high school had a lot of activities...
Early in your first year, you'll step out with your classmates to Club Day, where you get a chance to check out all of our student clubs and sign up for however many you like. Maybe you'll learn how to build a house with Habitat for Humanity. Or put commercial radio to shame with your own Friday night broadcast.
View All Clubs & Organizations
Don't see a club you're interested in? Why not start a new one? Find the information you need on starting a new club.
Academics
Stay connected to your major even when you're not in the classroom. Have fun, make friends and turn your knowledge into action.



The Arts
If you have a talent for the visual or performing arts, we have a club for you. Draw, write, act, sing and make campus a little more creative.


Communications
You're in the know and you want to keep others in the loop. Or you love to show another point of view. Use your skills to share the latest scoop or debate today's hottest topics.
Club Sports & Fitness
If you're always on the move, we have plenty of clubs to keep you going. Take a break from the books and give your love of sports a work-out.
Student Community
You enjoy bringing people together and lending a helping hand. We have plenty of opportunities for you to help make campus and the community better and brighter.
Student Leadership
If you enjoy organizing and inspiring those around you, campus is a great place for you to work on your leadership skills and have some fun in the process.